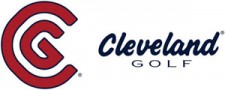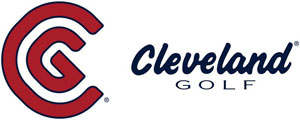 HUNTINGTON BEACH, CA – January 10, 2014 – Famed golf instructor and bestselling author Dave Pelz has joined Cleveland® Golf/ Srixon® as a member of their professional staff. Pelz, longtime technical and short game consultant for Golf Magazine, is a former NASA physicist who founded the World Putting Championship and the Pelz Golf Institute, as well as his world-renowned Dave Pelz Scoring Game Schools. Pelz is internationally revered as a master of the short game, and has authored numerous top-selling books such as Dave Pelz's Short Game Bible, Dave Pelz's Putting Bible and Dave Pelz's Damage Control. Pelz's uniquely analytical approach to the game of golf has proven that improving skills within 120 yards of the hole is the quickest route to lowering handicaps.
"We're thrilled to join forces with Dave Pelz, who is universally acknowledged to be one of golf's foremost masters of short game instruction," said Todd Harman, President of Cleveland® Golf/ Srixon® – U.S.A. "His depth of knowledge regarding the most critical aspects of the game of golf aligns perfectly with Cleveland and Srixon's emphasis on scoring from 120 yard and in."
Pelz's professional students have won a combined total of 20 major championships, while thousands of amateurs attend the popular Dave Pelz Scoring Game Schools and clinics each year. Pelz and his respected insights on the game were considered a staple on the Golf Channel for more than a decade. He is the author of a total of seven instructional books as well as regular monthly articles in GOLF Magazine (more than 250 articles, including 21 cover stories).
"I've always been a huge fan of Cleveland and Srixon products," said Pelz. "Cleveland Golf's dedication to the short game along with their industry leading wedge offerings fits perfectly with what I teach. In particular, I love their innovative wedge fitting system that gets golfers into the best wedges for their games, as well as their latest Smart Square putter alignment technology. I'm excited to be on Cleveland's team and provide even more value to golfers looking to improve."
Pelz has also parlayed his passion for the game and expertise in research into club design and training aid-development as well as short course design, the production of instructional DVDs and innovative data-mining projects with the Pelz Golf Institute and Troon Golf. Annually listed among the top teachers in the world by both GOLF Magazine and Golf Digest, Pelz was named by Golf Digest as one of the 25 most influential instructors of the 20th Century.
For more information on Cleveland® Golf, Srixon®, and Never Compromise® or their staff players, please visit www.clevelandgolf.com, www.srixon.com and www.nevercompromise.com. For more information on Dave Pelz, the Pelz Golf Institute or the Dave Pelz Scoring Schools, please visit www.pelzgolf.com.