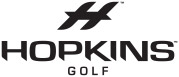 NEWPORT BEACH, CA – Jan 3, 2014 – Hopkins Golf has signed Hall of Fame, professional golfer Vijay Singh to a multi-year endorsement contract. The terms of the deal were not disclosed.
"It's not often that a start-up company signs a player of Vijay's caliber," said Greg Hopkins, Chairman and CEO. "Vijay will not play equipment that doesn't perform, which by itself, says it all for our Hopkins wedges."
Singh will don the Hopkins Golf logo on his headwear, carry a Hopkins Golf staff bag and play the company's wedges. He will be joining more than thirty-five Champions Tour players who put Hopkins wedges in play during the 2013 season. The fifty year-old tour veteran plans on spending the majority of his time on The PGA Tour with a few Champions Tour events added in since finishing second at the Frys.com Open in October.
"Greg Hopkins and I have made a good team for the past fifteen years," said Singh. "Why stop now!"
About Hopkins Golf
Headquartered in Newport Beach, Calif., Hopkins Golf, Inc. makes tour authentic equipment at factory-direct pricing. Its current tour staff includes Vijay Singh and Champions Tour players John Huston, Don Pooley, Wayne Levi, Gene Sauers, Bill Glasson, Dan Pohl, Chien Soon Lu, Roger Chapman, Gene Jones, Jim Thorpe, Vicente Fernandez and Calvin Peete.