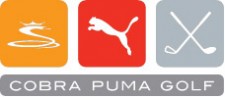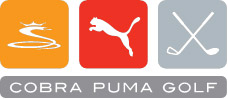 Professional Golfer Continues as Brand Ambassador with Long-Term Extension
CARLSBAD, Calif. (Dec. 11, 2013) – Today, COBRA PUMA GOLF announced its partnership extension with professional golfer and brand ambassador, Lexi Thompson. As part of the extension, Thompson will continue to have a prominent presence throughout COBRA PUMA GOLF activities in 2014 and beyond.
"Lexi Thompson has been an instrumental global force for the company's growth over the past three years," said Bob Philion, president of COBRA PUMA GOLF. "We are thrilled to continue our work with her in the coming years and watch her evolve as a world-class golfer and trend-setter on and off the course."
Notably, at the age of 15, Thompson was the first professional athlete to sign with both COBRA Golf and PUMA Golf after the brands joined forces to be formally known as COBRA PUMA GOLF. Since turning professional in June 2010, she has been a key brand ambassador, sporting COBRA Golf equipment and PUMA Golf attire on and off the course. Over the course of the partnership, Thompson has also developed her own signature look – The Sunday Blue – which features PUMA Golf's seasonal hue of blue apparel from head to toe.
"Being part of the COBRA PUMA GOLF team has played a huge role in the success of my professional golf career, and I'm excited to continue our partnership," said Thompson. "I'm looking forward to the new opportunities and challenges the coming years will bring with the COBRA PUMA GOLF family behind me."
Since joining the brand, Thompson has secured five professional wins, including the Navistar LPGA Classic, Dubai Ladies Masters, Fuzion Minor League Golf Tour, Sime Darby LPGA and her most recent win at the Lorena Ochoa Invitational. In 2014, she will look to continue her winning streak with COBRA Golf's BiO CELL Driver, BiO CELL+ Irons and Tour Trusty wedges.
For more information on COBRA PUMA GOLF, visit us at www.cobragolf.com and www.pumagolf.com. Stay up to date with the latest products, events and Tour athletes at facebook.com/cobra, facebook.com/pumagolf and on our Twitter handles – @cobragolf and @pumagolf.