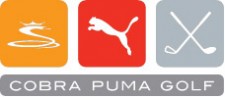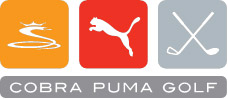 COBRA PUMA GOLF PARTNERS WITH 2014 HUMANA CHALLENGE
Leading Golf Brand will Bring a Sense of Play to Annual Tournament
CARLSBAD, Calif. (Dec. 2, 2013) – Today, COBRA PUMA GOLF announced its partnership with the Humana Challenge for the 2014 Humana Challenge professional golf tournament in La Quinta, Calif. The collaboration will include a strong brand presence during the Humana Challenge Pro-Am, Jan. 13-19, and a sponsorship of the Bob Hope Legacy Pro-Am, a one-day event taking place Jan. 15.
"COBRA PUMA GOLF has always been a fan of the Humana Challenge because it gives passionate recreational golfers the once-in-a-lifetime opportunity to play with a PGA TOUR Professional," said Bob Philion, president of COBRA PUMA GOLF. "Partnering with the Humana Challenge offers a refreshing way for us to connect with consumers, generate excitement surrounding the game of golf, and build momentum for the 2014 PGA Show."
COBRA PUMA GOLF's presence at the Humana Challenge will include:
· Club 17 presented by PUMA Golf – PUMA Golf will take over the Club 17 hospitality venue at the 17th hole of the Arnold Palmer Private Course at PGA WEST, providing tournament-goers with stadium seating for optimal viewing and a fun, social atmosphere. A bar will be on-site to serve up drink specials to attendees throughout the tournament, and games and prizes will help create excitement in between spectating.
· COBRA PUMA GOLF experience at Bob Hope Square – COBRA PUMA GOLF will have a product launch activation area at Bob Hope Square, along with simulators for attendees to demo COBRA Golf's new BiO CELL clubs. Consumers will also be able to try out PUMA's 2014 footwear offerings.
· Athlete appearances – COBRA PUMA GOLF athletes will be present and interacting with fans during the COBRA PUMA GOLF Experience at Bob Hope Square. COBRA PUMA GOLF team member Holly Sonders will also be playing as an amateur participant in the 3-day Humana Pro-Am.
In addition, each player participating in the Humana Challenge Pro-Am, as well as the Bob Hope Legacy Pro-Am, will be swinging with a driver from COBRA Golf's newest series, the BiO CELL. Debuted this past November, the BiO CELL series is designed to help golfers Go Long™, using MyFly8™, SmartPad™, E9 Face™ and BiO CELL technology designed to help golfers improve distance and manage trajectory.
"COBRA PUMA GOLF's enthusiasm and spirited approach to the game of golf will be a great addition to the Humana Challenge this year," shared Bob Marra, executive director and CEO of the Humana Challenge. "Our team is looking forward to the energy the brand will bring, and the BiO CELL Drivers will help to make the Pro-Am events even more memorable for participants, which is always one of our highest priorities."
For more information on the 2014 Humana Challenge, please visit www.humanachallenge.com. Additional information on COBRA Golf's BiO CELL Collection can be found at http://www.cobragolf.com/bio-cell-driver.