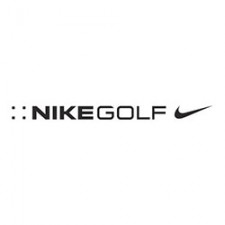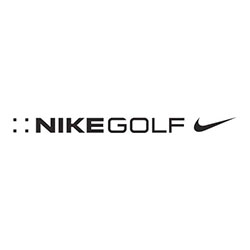 – New products in golf clubs, golf balls, footwear and apparel are designed to unleash the athlete in every golfer –
BEAVERTON, Ore. (November 22, 2013) – Nike Golf unveiled an innovative range of products for 2014 – featuring golf clubs, golf balls, footwear and apparel — at an event at the company's world headquarters in Beaverton, Ore. The new products are designed to unleash the athlete in every golfer in a way that only Nike can through four key technologies: Cavity Back technology in golf clubs; Speedlock RZN Core technology in golf balls; Lunar technology in footwear; and Mobility Enhanced technologies in apparel.
"For us, innovation and design is at the epicenter of everything we do," said Cindy Davis, President of Nike Golf. "We obsess every detail. Is it fast enough? Is it light enough? Does it feel right? Sound right? Does it meet the eye? Does it move with the body? We challenge everything. We think something nobody else thinks. We build something nobody else builds. We improve something that no one else thinks needs improving. If it's good enough, then we must make it better."
GOLF CLUB INNOVATIONS
VRS Covert 2.0 Drivers: An enhanced cavity back design with new Fly-Brace technology delivers increased energy transfer at impact for more ball speed and forgiving distance.
VRS Covert 2.0 Fairway Woods: Coupled with High Speed Cavity Back technology for longer and straighter shots, a lower center of gravity promotes a higher launch with reduced spin, which produces an average of eight yards in additional distance compared to last year's model.
VRS Covert 2.0 Hybrids: Nike Golf engineers tapped into their "Linear Transition Design" methodology to create a new line of hybrids with progressively smaller head designs while increasing face height on each model.
VR X3X Toe Sweep Wedges: With a wider sole area toward the toe and improved Nike X3X groove technology, the VR X3X Toe Sweep wedges deliver a more consistent shot in any condition, providingbetter ball flight and stopping power on the green
VRS Covert Forged Irons: Nike Golf engineers incorporated a NexCOR face, Nike's proprietary technology that delivers faster ball speed and more distance, and a high-speed cavity back design with a lower, deeper center of gravity for longer and straighter shots.
GOLF BALL INNOVATIONS
Speedlock RZN Core technology: This new technology features an interlocking core design – the core's surface is similar to that of a waffle iron – that interconnects with the compression layer to form a tighter bond. Speedlock Technology helps to harness more energy between layers for faster ball speed, longer distance and more stability into the wind.
Four new golf balls featuring Speedlock RZN Core technology:
•RZN Platinum: Tour Performance control and moderate spin
•RZN Black: Tour Performance distance and less spin
•RZN Red: Distance Performance, longer carry
•RZN White: Distance Performance, softer feel, for swing speeds 95-100 mph
FOOTWEAR INNOVATIONS
Nike Lunar Control: Venom Green, Military Blue and Challenge Red pop against white and black premium full-grain leather uppers and highlight Nike's proprietary full-length Lunarlon technology, a lightweight cushioning system that is highly responsive, resulting in a unique combination of comfort and support.
Nike Lunar Clayton: Nike Golf footwear designers combined a handcrafted, waterproof leather upper with lightweight Nike Lunarlon technology in the outsole for maximum responsive cushioning to create a versatile shoe for both on and off the course. A leather welt joins the upper to the outsole while protecting from the elements.
APPAREL INNOVATIONS
Nike Hyperadapt Wind Jacket: Featuring the same four-way stretch technology and sweater-like feel as the Hyperadapt Storm-FIT jacket, the Hyperadapt Wind jacket is a lighter, windproof and rain-resistant version perfect for spring. A transparent outer shell showcases the jacket's technical details inside and out.
NikeLightweight Innovation Color Polo: The mobility chassis, a new seam construction that allows for optimal movement, is bonded rather than stitched to lie more closely against the body. Designers shifted the seam towards the upper back so it doesn't run across the top of the shoulders, allowing maximized movement throughout the swing, free of distractions.
Nike Innovation Woven Cover-up: The Innovation Woven Cover-up features two technologies merged into one unique, hybrid design. The lightweight wind-and-water resistant Dri-FIT stretch woven body – the 'jacket' – is breathable and protects against the elements. The 3D knit sleeves – the 'sweater' – keeps warmth in and amplifies movement through the arms and shoulders.