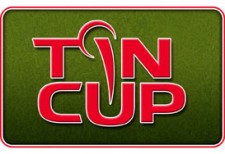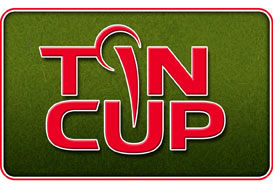 Iconic Design Ideal for Players Seeking Inner Calm on the Course
(FALLS CHURCH, VA) – Tin Cup Products, LLC announces the addition of Inner Peace to its award-winning collection of patented, Made in the USA golf ball marking stencils.
Showcasing the universal symbol for peace, this stencil is the company's November Cup of the Month. Crafted from 100-percent stainless steel, it's available now at retailers nationwide and www.tin-cup.com.
"For players seeking a mental cue to attain inner calm, this globally-recognized symbol is a great way to make their mark by personalizing their golf ball," says Tin Cup President Cabell Fooshe. "Approaching the holidays, we expect this model to immediately rank among our best-sellers, like The Stache, Alphabet and Shamrock."
Tin Cups ($19.95 each) boast a personalization process that takes only seconds. Players simply place the template of their choice over a ball and trace it using an ultra-fine point permanent marker.
One of the fastest-growing companies in golf, Tin Cup offers more than 130 designs, including visualization/game improvement marks and college logos. Another outstanding option is an affordable customization program that's trusted by well-known corporations, charities, media outlets, celebrities and individuals.
Since being named "Best New Product" at the 2010 PGA Merchandise Show, Tin Cup models have been named a top pick by Golf Digest and GOLF Magazine, while also garnering SCOREGolf's "Surprise Product of the Year" honor.
For more information: www.tin-cup.com, 888.984.6287.