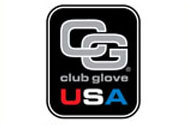 Industry Leader's Made-in-the-USA Travel Gear Used by 90 Percent of PGA Tour Players
(HUNTINGTON BEACH, CA) – Club Glove® – a worldwide leader in the design and manufacture of premium travel bags, golf bags, club covers, accessories and luggage – announces its innovative, made-in-the-USA Last Bag has received a GOLF Magazine "Techy Award" as the sport's "Techiest Travel Bag."
Appearing in the November issue, this latest honor praises the Last Bag ($299) for its unmatched durability and functionality. This is born from a patented design and the use of Invista™ Cordura® 1000D water resistant nylon that is three times stronger and lasts five times longer than the standard polyester used by many competitors.
The No. 1 golf travel bag brand at all PGA and Champions Tour events, the Last Bag is preferred by more than 90 percent of PGA Tour Players, as confirmed by Darrell Survey. Extremely customizable, both standard and XL sizes are offered in 17 colors with dozens of personal embroidery options available.
"Our goal was to create a product that would literally be the last travel bag a player would ever need to purchase, so it had to be exceptionally sturdy, easy to use and pleasing to the eye," says company founder Jeff Herold. "The strongest indicator of our product quality is that we don't pay Tour players to use it, yet nine out of 10 rely on the Last Bag to ensure their clubs arrive safely each week,"
Beyond the Last Bag, Club Glove also offers the smaller, but equally high-quality Burst Proof II travel cover. Both bags are compatible with the company's Stiff Arm Device ($26.95), which eliminates nearly all risk of club breakage. This fully adjustable, three-piece telescoping crutch adjusts to slightly longer than the longest club in the bag to absorb forceful impacts that might otherwise damage shafts.
Both the Last Bag and Burst Proof II are among the options included in the company's patented Train Reaction System three-piece ensembles. These unique sets outsmart the "Smarte Carte" by allowing travelers to easily connect three pieces of luggage to create a perfectly balanced, easy to roll, one-hand transport system.
Selected by seven U.S. Ryder Cup teams, Club Glove's offerings have been a fixture at green grass and off course shops for over a decade.
Get social: @ClubGloveUSA or Facebook.
More information: www.clubglove.com or 800.736.4568.