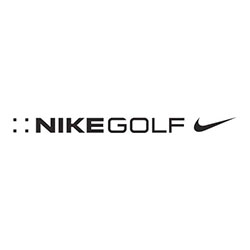 Control, Consistency and Shot-shaping Precision: Nike VR Forged Pro Combo irons
– New polymer-filled pocket cavity delivers higher trajectory with forgiveness, superior sound and feel –
BEAVERTON, Ore. (September 11, 2013) –Nike Golf serves up a winning combination of precision and workability with the new VR Forged Pro Combo irons, designed to deliver higher ball trajectory, forgiveness, and enhanced sound and feel.
Purposefully crafted as a progressive set for the better player, the VR Forged Pro Combo irons feature a pocket cavity in the long irons, 3 through 6, and split cavity in the shorter irons, 7 through pitching wedge. The pocket cavities allow for a higher trajectory so shots land softly on the greens, while the forged split cavity clubs are designed for a penetrating precision ball flight, which allows athletes to be more target-oriented with every shot.
Based on feedback taken directly from the Swoosh's stable of global athletes who are seeking the ultimate in sound and feel, Nike Golf engineers added polymer – which the engineers at The Oven affectionately refer to as "shot-making gel" – into the pocket of the long irons, 3 through 6. The result: A pure sound and feel at impact, similar to that of a traditional blade or split cavity, with the benefit long iron forgiveness and more ball speed. The 7 iron through pitching wedge feature a split cavity design, with a profile similar to a blade at address.
"Our Tour athletes wanted higher ball flight and better gapping in the long irons," says Tony Dabbs, Nike Golf Global Product Director, Golf Clubs. "We added the polymer to create a Tour-caliber set with long irons that are easier to hit, and players still see the profile they want at address without compromising on look, feel and sound."
The VR Forged Pro Combo irons feature the latest version of high-frequency X3X grooves, which deliver optimal spin on longer and shorter shots coming into the green.
Nike Golf partnered with True Temper and Dynamic Gold to launch the new DG Pro shaft, featured in every VR Forged Pro Combo iron for a progressive set with various weighting, step-patterns and overall bend profiles. Longer irons produce higher ball flight, and shorter irons are more penetrating.
Nike VR Forged Pro Combo Irons
Availability: November 1, 2013
Specifications:
3-PW, True Temper Dynamic Gold DG Pro: R300, S300, X100 (RH)
Street Price: $999.99