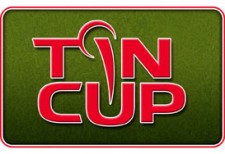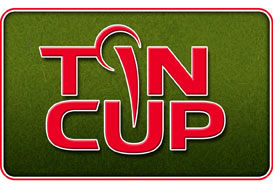 September 'Cup of the Month' Named by Active Facebook Community
(FALLS CHURCH, VA) – Tin Cup Products, LLC announces the addition of In the Zone to its award-winning collection of patented, Made in the USA golf ball marking stencils.
Named by the company's engaged community of Facebook fans, this stainless steel design depicts a classic football that will inspire great memories in sports fans everywhere. The September Cup of the Month joins more than 130 existing designs in the consistently expanding collection.
"We couldn't think of a better way to kick off the season than to offer our devoted fans a stencil that pairs their passion for golf with America's most popular sport," says Tin Cup President Cabell Fooshe. "Based on the interest we've already received, we're confident this design will quickly become a best seller."
Available at hundreds of retailers nationwide and www.tin-cup.com, Tin Cup stencils ($19.95) boast a personalization process that takes seconds. Players simply place the template of their choice over a ball and trace it using an ultra-fine point permanent marker.
Other unique styles offered by the award-winning company include emblems from all four major military branches, visualization/game improvement marks and college logos. Tin Cup also offers an affordable customization program that's trusted by well-known corporations, charities, media outlets, celebrities and individuals.
Since being named "Best New Product" at the 2010 PGA Merchandise Show, Tin Cup has grown rapidly. Some of the company's newest creations were named a top pick by Golf Digest and GOLF.com at the 2013 PGA Merchandise Show and earned SCOREGolf's "Surprise Product of the Year" honor for 2012.
For more information: www.tin-cup.com, 888.984.6287.