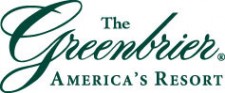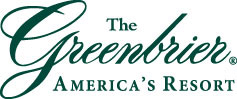 THE GREENBRIER PARTNERS WITH BUBBA WATSON, GOLF'S 2012 MASTERS TOURNAMENT CHAMPION
White Sulphur Springs, WV – August 27, 2013: The Greenbrier, the historic American resort in the foothills of West Virginia's Allegheny Mountains, announced today that it has named Bubba Watson, winner of the 2012 Masters Golf Tournament, to its team of professional golfers representing the resort.
Joining the ranks of The Greenbrier's Golf Pro Emeritus Tom Watson, Kenny Perry and 2012 U.S. Open golf champion Webb Simpson, Bubba Watson will represent the resort by displaying The Greenbrier logo on his golf bag while participating in all professional golf tournaments, pro-am golf events and public golf exhibitions. In honor of The Greenbrier's new partnership with Watson, the resort will soon introduce special "Bubba"-themed tees that guests can tee off from on The Old White TPC, the historic course where the annual Greenbrier Classic, a PGA TOUR FedEx Cup event, is played every July. Guests who play The Old White TPC, from the Bubba tees, and break 90 will have their names entered in a raffle, the two winners of which will have the exclusive opportunity to play with Bubba on The Old White TPC.
The Greenbrier has long been a destination golf retreat with close associations with some of the best golf players of all time, including Nick Faldo, Tom Fazio, Jack Nicklaus, Arnold Palmer, Ben Hogan, and most notably, Sam Snead, who made The Greenbrier his home for more than 60 years and after whom The Greenbrier Sporting Club's private members-only course is named.
"We're thrilled to have Bubba join our A-list group of PGA TOUR ambassadors for The Greenbrier," says Jim Justice, owner of The Greenbrier. "Bubba is one of the most exciting players on the tour, and we look forward to welcoming him and his family back to The Greenbrier to their new home away from home they've just purchased at The Greenbrier Sporting Club."
"I couldn't be more excited about joining the team at The Greenbrier and calling this my home away from home," says Bubba Watson. "I was blown away when I played The Old White TPC earlier this year. My family and I had a great time experiencing all of the different amenities the property offers and decided this was the perfect place for us. The Greenbrier has everything and more that I look for in a golf resort and I look forward to creating lasting memories with my family here."
For more information about The Greenbrier, please visit: www.greenbrier.com.
Follow The Greenbrier on Twitter at @The_Greenbrier.