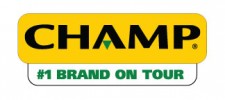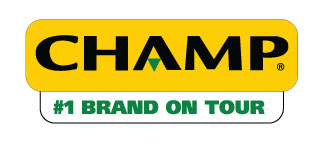 Lightweight Design Features Patented Lock System to Easily Secure Golf Balls
(MARLBOROUGH, MA) – CHAMP/MacNeill Engineering Worldwide – The World Leader in Sport Cleat Technology® and maker of innovative CHAMP spikes, high-performance golf tees and accessories – introduces the Pro-Lite™ Ball Retriever showcasing a lightweight design and patented lock system that easily and securely grips golf balls.
An effortless way to recover balls from the water, bushes, rocks, mud and other hazards, the Pro-Lite's telescopic shaft extends to 9 feet and when closed it is only 19 inches. It comes in a convenient carrying case that will slip in the side of your golf bag. Not only useful for retrieving errant shots, it can also be used to pick up a ball directly from the hole.
"This is an extremely effective tool that embodies the quality control and spirit of innovation associated with all CHAMP products," says Harris MacNeill, President and CEO of CHAMP/MacNeill Engineering Worldwide. "We want to help players save money by ensuring they can quickly reclaim golf balls that would have otherwise been left behind."
In the cleat category, CHAMP has more than 100 active distributors, making it the world's largest manufacturer of replaceable spikes. The company produces more than 140 million spikes annually and is the dominant global brand in football, soccer, golf, baseball, cricket, rugby and other sports.
The #1 Brand on Tour®, CHAMP spikes have been used by 31 of the last 43 major winners and are available in an assortment of models, including the popular ScorpionSTINGER and Zarma®.
The company's broad selection of other products includes the Zarma FLYtee™. Drawing from MacNeill Engineering's unrivalled 80-plus year heritage, the FLYtee line has quickly become one of the most-used tees by leading professionals worldwide. Made with extremely durable materials, its six-pronged head and shallow cup reduces friction, increases distance and improves accuracy.
For more information: www.champspikes.com, 1-800-OK-CHAMP.
About CHAMP/MacNeill Engineering Worldwide
Celebrating more than 80 years of unparalleled engineering innovations, CHAMP/MacNeill Engineering Worldwide has been a pioneer in spike technology since it introduced the world's first locking spike, SURE-LOK. The world's largest manufacturer of replacement spikes specific to various sports, the company has produced several industry-changing systems under the CHAMP brand and has become the #1 choice of Tour golfers. Along with its signature Zarma® and ScorpionSTINGER™ spikes, the high-performance Zarma FLYtee™ was introduced in early 2011. With distribution in more than 100 countries, CHAMP/MacNeill is headquartered in Marlborough, MA, with offices in Europe and Asia.