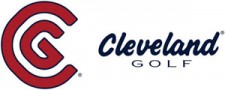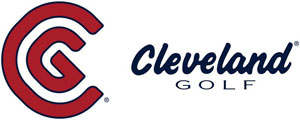 HUNTINGTON BEACH, CA – May 3, 2013 – Imagine a trip to a tropical paradise, complete with sun-soaked beaches, a luxurious world-class resort, and a golf course with postcard views on every hole. Imagine all that – plus a chance to hit a shot that could be worth One Million Dollars.
One lucky golfer will be able to make this vision a reality, thanks to a partnership between Cleveland® Golf/Srixon®, Bermuda®, Bacardi® and Fairmont Hotels & Resorts®.
From now until July 31, 2013, golfers can "Get Wedge Fit Today" and enter to win a once-in-a-lifetime grand prize: round-trip airfare for two to Bermuda with three nights at the lavish Fairmont® Southampton and one spot in the 2014 Bacardi® World Par-3 Championship. At the competition (held March 28-30, 2014) the winner will have a shot at One Million Dollars. Also included is a complete set of Cleveland® Golf clubs and two dozen Srixon® Z-STAR™ golf balls.
To have a chance to win, complete a free Cleveland® Golf wedge fitting at a local authorized Cleveland® Golf/Srixon® dealer, and enter the fitting results online. Since about 65% of shots are played from inside 120 yards, a precisely fit wedge set – with the proper model, loft, bounce, shaft and lie angle – is crucial for a better short game and lower scores.
"We've set the standard for wedge performance and innovation for the last 25 years," said Adam Sheldon, Cleveland® Golf Brand Manager. "Now, with comprehensive and easy-to-use wedge fitting, we can help any golfer develop a better short game with a precisely fit wedge set. This is truly a game-changer."
So, not only can golfers discover how the right wedges can transform their golf game, but there's also a chance to win the incredible grand prize package to Bermuda. Twelve weekly prize packages – one dozen Srixon® Z-STAR™ golf balls and a Cleveland® Classic™ XL driver – will also be awarded during the three-month promotion.
To enter or find an authorized Cleveland® Golf/Srixon® dealer in your area, visit: http://www.clevelandgolf.com/bermuda. Full promotion details and rules are available there.
For more information on Cleveland® Golf/Srixon®, and Never Compromise®, please visit www.clevelandgolf.com, www.srixon.com, and www.nevercompromise.com