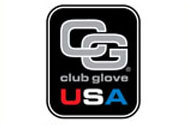 Vintage 'Doctor's Bag' Appearance, Innovative Dual Compartment Design
(HUNTINGTON BEACH, CA) – Club Glove® – a worldwide leader in the design and manufacture of premium travel bags, golf bags, club covers, accessories and luggage – announces the availability of its new carry-on sized TravelRX bag, the latest offering in the ultra-premium TRS Ballistic luggage line.
Inspired by a classic doctor's bag, the TravelRX boasts an elegant, vintage design with updated features to ensure optimal functionality. These include extremely space-efficient upper and lower compartments for easy separation when packing. The distinct sections can be accessed individually or the piece can quickly be converted into one large overnight bag by adjusting the interior lining. Prototypes unveiled earlier this year were named among the "Top Products from the PGA Show" by Golf Digest and GOLF Magazine.
Designed for the affluent globetrotter, the TRS Ballistic line is constructed of U.S. woven military-spec INVISTA CORDURA® 1050 denier Nylon Ballistic fabric that offers double the abrasion resistance and four times the tear resistance of other premium brands.
"The TravelRX is tough, stylish and is the perfect size to be used as either an overnight bag or a companion piece on longer trips," says company founder Jeff Herold. "When stowed in a plane's overhead bin, the dual compartment design allows access to the lower section without removing the bag, which means it is great for storing a laptop, magazines or other things you typically want to access during a flight."
Available in all black or a fashionable two-tone black and bronze color scheme, the TravelRX ($399) joins other popular offerings in the TRS Ballistic line, including a backpack ($349), shoulder bag ($349), carry-on ($699), check-in ($750) and XL check-in ($799) bags. When used as a set, travelers can take advantage of Club Glove's renowned, patent-pending Train Reaction system. This allows users to quickly and easily connect bags and drastically reduces the amount of effort needed to pull or push gear by creating a perfect center of gravity and weightless feel.
TRS Ballistic luggage is preferred by more than 100 top-ranked PGA Tour players as well as NFL and MLB stars. These include Dustin Johnson, Justin Rose, Webb Simpson, Luke Donald, Davis Love III, Matt Kuchar, Hunter Mahan, Matt Schaub, Reggie Wayne, Jon Lester and Josh Beckett. To view the entire list, please visit www.clubglove.com.
The No. 1 golf travel bag brand at all PGA and Champions Tour events as confirmed by Darrell Survey, Club Glove is preferred by 90 percent of PGA Tour Players. Selected by six U.S. Ryder Cup teams, the company's high-end, Made-in-the-USA golf bags have been a fixture at green grass and off course shops for nearly a decade and are available in stand, cart and Sunday versions. The famed Last Bag was honored by Golf World magazine as one of the game's "10 Best Innovations," recognizing its extreme durability and practicality.
Get social: @ClubGloveUSA or Facebook.
More information: www.clubglove.com or 800.736.4568.
About West Coast Trends, Inc.
Based in Huntington Beach, CA, West Coast Trends Inc. was founded in 1990. A worldwide leader in the design and manufacture of premium luggage, golf travel bags, stand bags, club covers and accessories, its products have been tested and approved by the world's most demanding travelers, including pilots at all of the major airlines. The overwhelming choice of serious golfers, the company's Club Glove® products are used by more than 90 percent of PGA and Champions Tour players.