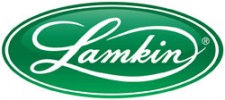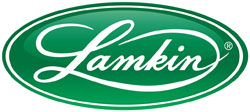 SAN DIEGO, Calif., February 26, 2013 – Lamkin Corporation, a leading manufacturer of premium golf grips, is excited to officially introduce the newest addition to their portfolio of performance-enhancing grips. Co-developed by Lamkin and Japan-based grip manufacturer IOMIC, the new i-LINE series combines the low-torque and tacky feel of a thermoplastic elastomer with the proven performance benefits of the high-traction Crossline surface texture. This innovative fusion of technology delivers a grip that is both incredibly secure and exceedingly comfortable.
"Golfers typically select a grip that offers either a comfortable 'feel' or a grip designed for high performance playability," explains Lamkin President and CEO, Bob Lamkin. "Our goal when developing the new i-LINE grip was to eliminate the age-old compromise between feel and performance, and provide golfers with an extremely comfortable, high-performance grip."
The new i-LINE golf grips are made with a tacky and soft-feeling thermoplastic material that provides exceptional torsion-control to suppress harmful grip twisting at impact. The grip's distinctive Crossline surface pattern offers a high-traction texture that promotes additional gripping control and stability. By establishing a secure connection between the grip and the club, players are able to hit more accurate and consistent shots. With the new i-LINE series, golfers at every level can enjoy the benefits of a high performance golf grip without sacrificing a relaxed, comfortable feel.
Lamkin's new i-LINE grips are offered in a broad color palette, including several vibrant neon options. The standard size grip (SRP $9.99) is available in traditional black with a gray cap, navy blue with a turquoise-blue cap, yellow with a lime green cap, turquoise blue with a navy blue cap and lime green with a yellow cap. The undersize model is offered in traditional black with a gray cap and magenta with a white cap. i-LINE grips are now available at select retail locations.
For more information, visit www.LamkinGrips.com. Follow Lamkin on Twitter at www.twitter.com/lamkingrips and on Facebook at www.facebook.com/lamkingirips.
ABOUT LAMKIN GRIPS
Lamkin Grips' golf heritage dates back to 1925 when founder Elver B. Lamkin began manufacturing the first leather golf grips. Today, the family-owned business delivers the industry's best assortment of technologically advanced, performance-enhancing golf grips that continue to earn loyal customers around the world. With the most sizes, styles, patterns and materials available, Lamkin golf grips provide custom-fit performance benefits to every golfer, regardless of age, gender, handicap or rounds played.