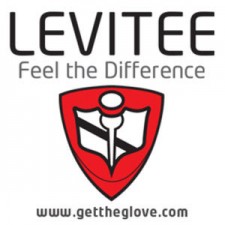 October 31, 2012 – Woodland Hills, CA. – LeviTee, LLC, creators of the anti "death grip" Golf Glove, has been recognized by the USGA as a conforming glove to rule 14-3's medical exemption. A player is not in breach of this Rule if (a) the equipment or device is designed for or has the effect of alleviating a medical condition, (b) the player has a legitimate medical reason to use the equipment or device, and (c) the Committee is satisfied that its use does not give the player any undue advantage over other players.
Corey Kasif, CEO of LeviTee Golf Gloves stated "Our patent design has shown to be beneficial for players with arthritis. In speaking to and working with golfers who are suffering from arthritis, we have found that they complain most about how their hands feel during and after a round of golf."
Benefits from using the patented LeviTee Golf Glove:
· Grip force measurements conducted with our Hand Dynamometers show up to a 30% reduction in grip pressure.
· Increased Tension starts in the hands and the tightness creeps into all the other muscles, inhibiting any real dynamic swing. The LeviTee Glove helps eliminate the tightness by providing the player with a relaxed hand.
· The LeviTee Glove helps to avoid the "death grip". This allows the golfers to achieve proper grip pressure and results have included faster swing speeds and longer, straighter ball flights.
· The LeviTee Glove combines tour quality cabretta leather with a durable synthetic material to give you a glove that feels good and is as comfortable, if not more comfortable than traditional golf gloves.
Visit http://www.gettheglove.com for more information. For more information about rule 14.3 from the USGA, please visit their site at http://www.usga.org/Rule 14.3
" Independent testing had shown that the LeviTee Golf Glove optimized grip pressure in the hands of people with arthritis as well as other hand ailments. Users who tested the LeviTee Golf Glove reported they were able to perform better, play more holes and have less pain with the LeviTee glove than without it. " said Corey Kasif CEO LeviTee Golf Glove.
About LeviTee Golf Gloves
LeviTee Golf Gloves is a company created by passionate golfers who, through hard work and countless refining, created a ground-breaking golf glove that reduces your grip pressure by up to 30% and at the same time alleviates tension and fatigue in your hands and arms.
The LeviTee Golf Glove was developed and created to fill a void in the game that so many golfers suffer from. The Death Grip. The soft foam pad between the fingers of the LeviTee Golf Glove creates Finger Separation. (Finger Separation Technology). What this does is it increases the circumference of the grip. For those who suffer from hand ailments, this will aid in preventing hand pain while gripping the club. A looser grip also promotes quicker club head speed and results have included more distance and accuracy.
LeviTee Golf Gloves as currently seeking licensing and distribution partners interested in the LeviTee Golf Glove and patented technology. All Sports and Non-Sports company's interested in speaking to us can contact Corey Kasif at Corey@GetTheGlove.com or by calling 310-746-7075.
Visit http://www.GetTheGlove.com for more information.