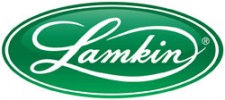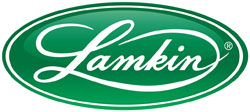 SAN DIEGO, June 27, 2012 – Lamkin Grips, a worldwide leading manufacturer of premium golf grips, announced the launch of its new corporate website at www.LamkinGrips.com.   The remodeled website offers a variety of new features created to help golfer's improve their game.  In addition to a new design and improved navigational features, the website includes an interactive grip fitting tool, rich content in an expanded blog and a robust video library offering valuable golf and grip tips.
"When building our new website, we wanted to provide golfers with useful resources that would ultimately help them improve their game.  That's essentially what the Lamkin brand represents.  With the interactive grip fitting tool, a content-rich blog and a broad assortment of new videos, the site is a perfect reflection of what we're focused on accomplishing." said Bob Lamkin, President and CEO.
Research indicates that as many as 85% of all golfers are using improperly sized golf grips or worn-out golf grips, and teaching professionals unanimously agree that old and poorly-fit grips have a negative impact on performance.   Lamkin's new interactive fitting tool allows golfers to find their perfect grip, which helps golfers establish a better connection with their clubs.   In addition to an exclusive measurement system that recommends specific grip sizes based on two hand measurements, the interactive selector also provides grip suggestions based on weather and moisture conditions, preferred material firmness and surface pattern options.  Using four different customization options, the interactive tool provides specific grip recommendations.
The new Lamkin blog and video library broadens Lamkin's dedication to helping player's improve their game with an assortment of golfing and regripping tips.  Contributors to the Lamkin blog and video library include golf legend, Arnold Palmer, industry experts, and top PGA Professionals.  The new blog also includes product updates, Tour news and access to exclusive promotions.
For more information about the new website and Lamkin Grips, visit www.LamkinGrips.com.