Oklahoma City-Based Industry Leader Selected for Renovations at Two Golf Clubs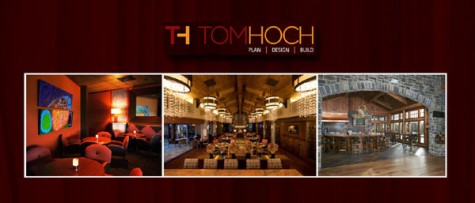 (Oklahoma City, Okla.) – Tom Hoch – the Oklahoma City-based industry leader in interior architecture solutions – is entering the Asian market with two Chinese clubhouse projects.
The firm has been selected for interior and exterior renovations at Beijing Daxing Capital Golf Club, the Tom Pearson-designed course in China's capital's suburbs. Using its proprietary revenue-based design model – a space planning, sizing and mapping process – Tom Hoch will overhaul the 60,000-square-foot space, creating new amenities that enhance the member experience and revenue generating opportunities.
Tom Hoch will also design the interior of Beijing Daxing Capital Golf Club's new driving range, halfway house and gatehouse. The course is being redesigned by vaunted architect Rees Jones this summer.
Nestled in the mountains of Western China is Tianchi Golf Club where Tom Hoch has been engaged to re-engineer the interior and exterior of the 80,000-square-foot clubhouse. Tianchi is a new club about an hour's drive from Urumqi. Its course is designed by Schmidt Curley, one of the world's most active and innovative golf course design firms.
"These projects will serve as tangible evidence of our ability to transform perfunctory spaces into energy-filled clubhouses that excite members and boost the bottom line," says Hoch. "The Asian golf market has been booming over the last decade, and these projects are an important landmark in our global expansion."
Recent U.S. and internationally-based Tom Hoch projects include: The Ritz-Carlton, Dove Mountain (Marana, Arizona); The Members' Golf Club at The Ritz-Carlton, Sarasota (Florida); Glen Oaks Golf Club (Iowa); Amelia Island Plantation (Florida); TPC Valencia (California); Zavidovo Golf and Lake Resort (Russia); and Tulsa Country Club (Oklahoma); multiple projects with Troon Golf; Apes Hill Club (Barbados); and The Abaco Club (Bahamas).
For more information: www.tomhoch.com, 405.524.0505.