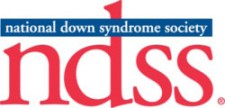 Green Bay Packers Linebacker A.J. Hawk Tees off for Down Syndrome at National Down Syndrome Society Golf Outing at Baltusrol Golf Club
New York, NY – June 14, 2012. The National Down Syndrome Society's (NDSS) 16th Annual Golf Outing will take place on Monday, June 18 at Baltusrol Golf Club in Springfield, NJ. Green Bay Packers Linebacker A.J. Hawk will be in attendance to help raise awareness for Down syndrome, which affects over 400,000 Americans. Over 200 self-advocates, family members, friends and supporters are expected to be in attendance at stunning championship course for the sold-out event.
"I am pleased to join the National Down Syndrome Society at their Annual Golf Outing. The event combines the importance of promoting the inclusion of people with Down syndrome while engaging in a relaxing day of golf, and I am proud to be a part of it."
The NDSS Annual Golf Outing celebrates all people with Down syndrome and those that support them. A.J. Hawk will be playing with Brad Hennefer, a 21-year-old man with Down syndrome, who founded the Brad Hennefer Golf for Life Foundation, which seeks to provide a developmental process for individuals with Down syndrome to play golf, provide opportunities for competition regardless of skill level and physical abilities, with support for special assistance that may ultimately lead to employment in the golf industry.
About NDSS
NDSS is a nonprofit organization representing the more than 400,000 Americans with Down syndrome. The mission of NDSS is to be the national advocate for the value, acceptance and inclusion of people with Down syndrome. NDSS envisions a world in which all people with Down syndrome have the opportunity enhance their quality of life, realize their life aspirations, and become valued members of welcoming community. NDSS has over 350 affiliates nationwide. To learn more, visit www.ndss.org.