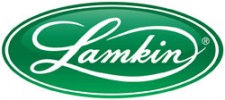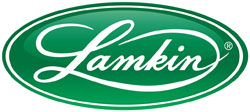 Golf Icon De-Mystifies Short-Game Play, Explains Importance of Properly Fitted Golf Grips
SAN DIEGO (April 30, 2012) –  Golf analyst and author Gary McCord, whose irreverent and self-deprecating style has earned him fans worldwide, has recorded a four-part video series designed to help players capitalize on Lamkin Grips' extensive 2012 collection of golf grips. The witty and knowledgeable Champions Tour player loaned his expertise to Lamkin's new video series to explain, in easy to understand terms, key elements of the game including:
Proper gripping techniques and hand positioning for improved short game play;
The relation between golf grip size and swing control;
The performance difference between firm and soft golf grips and when best to put them into play.
Comparing club shafts to pencils and hammers, for example, McCord demonstrates how golfers can gain greater control over their wedge shots by choking up on the golf grip.  He also demonstrates the importance of reduced hand action in short game play.  Using Lamkin's new Performance Plus 3GEN Wedge Grip, McCord shows viewers how the grip actually promotes ideal hand placement and proper grip position to maximize the precision and control critical to successful short-game play.
"Gary is the perfect fit for Lamkin's message because he can simplify the most complex features of grip technology to make them both entertaining and informative," says company CEO Bob Lamkin. "He knows how to bring life and humor to anything he touches – golf grips included.  We couldn't have asked for a better spokesperson and friend to represent the Lamkin brand."
Throughout the video series, McCord also elaborates on concepts including hand action, swing power, grip size, as well as the differences between soft and firm grips (and when to use which).
Lamkin's new video series featuring Gary McCord can be seen on the company's channel at www.YouTube.com/lamkingrips. For more information about Lamkin Grips, visit www.LamkinGrips.com.