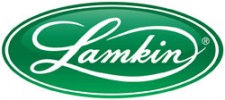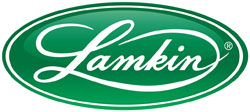 SAN DIEGO, December 12, 2011 – Golf pros and enthusiasts alike agree that gripping down (or choking up) on the wedge club can immediately improve shot control, and added control is especially important in short-game play.  Lamkin Corporation's new Performance Plus 3GEN Wedge Grip was crafted with those exact fundamentals in mind.  The company's new wedge grip is engineered to facilitate the proper hand position and tension needed to achieve better short-game results.
"We know that in chipping and sand play, wrist and hand stability are critical in allowing the forearms to control the motion," explains Lamkin CEO Bob Lamkin.  "With our new Performance Plus 3GEN Wedge Grip, we've lengthened the grip by an inch-and-a-half to promote choking down and kept our reduced taper to take the hands out of play as much as possible. By making sure the hands work as a unit, rather than independently, we take the wrist floppiness out of the swing and bring more shot control to the player's short game."
Lamkin's Performance Plus 3GEN Wedge Grip (MSRP:$9.99) features two "buttons" located 1.5" apart to facilitate more precise hand placement, encouraging more confident swings. Made of Lamkin's proprietary vibration-dampening 3GEN synthetic rubber compound, this tacky grip protects hands while providing necessary shot feedback. New for 2012, this must-have golf grip is available in both black and white.
For more information about Lamkin Grips, visit www.LamkinGrips.com, or visit the company's fan page at http://www.facebook.com/lamkingrips.