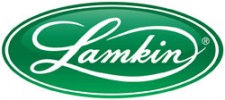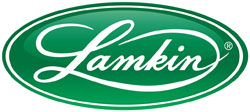 Lamkin Expands 2012 Grip Collection with New Models for Wedges,  Adjustable Clubs and Loads of Style
New Golf Grip Line Delivers Customization, Color and Confidence for Every Golfer
SAN DIEGO, November __, 2011  – Lamkin Corporation, a leading manufacturer of premium golf grips, has unveiled its 2012 collection infused with more sizes, styles, materials and colors to create a menu of custom choices for every golfer.  This year's lineup features grips engineered to help lower scores and improve games, including new offerings specifically crafted for wedges and adjustable clubs, as well as grips priced perfectly for value-minded shoppers.
Lamkin's popular R.E.L. 3GEN Grip now includes 11 new color options and more sizes to fit a wider range of golfers than ever before.  Undersize, Standard, Midsize and Oversize models are designed to ensure that every golfer can find the perfect fit to help lower his or her scores.
"Playing a well-fit, high quality grip is the first step towards shaving strokes off your game," explains Lamkin President and CEO Bob Lamkin. "That's Lamkin's mission: to help golfers play better. We wake up every day with that goal in mind."
Adjustable club users will appreciate Lamkin's orientation-free R.E.L. 3GEN 360° Grip (MSRP: $6.49).  Its uniform design, free of logos or alignment markings, enables users to accommodate their set up (open, neutral or closed) without compromising clubhead position.  The R.E.L. features a minimal surface pattern to maximize surface contact with a golfer's hands, providing extra comfort while reducing the need for excessive grip pressure throughout the swing.
The new Lamkin Performance Plus 3GEN Wedge Grip (MSRP: $9.99) is constructed from the company's proprietary vibration-dampening 3GEN synthetic rubber compound that protects hands while providing shot feedback and improved scoring opportunities.   With an additional inch of coverage versus traditional grips, this wedge tool accommodates choking down on the club for greater control of shots around the green.  Two visual "buttons" are located 1.5 inches apart to guide more precise and repeatable hand placement, resulting in more consistent swings.
Lamkin's new X10 Grips (MSRP:$4.99) were introduced as a solution for golfers stretched by today's tough economy.  This value-priced X10 is made of a durable, proprietary synthetic rubber material designed to last round after round.  Like the R.E.L. 3GEN Grip, the X10 is available in Undersize, Standard, Midsize and Oversize, and features hand positioning guides and a well-spaced surface pattern for optimal traction and shot control.
Lamkin's 2012 grip collection will be available through golf specialty, online retailers and green grass shops beginning November 2011. For more information about Lamkin Grips, visit www.LamkinGrips.com.