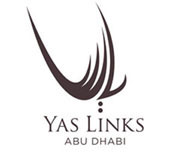 Acclaimed UAE venue earns coveted accolade from influential publication just a year after opening
(Yas Island, UAE – August 5, 2011) Yas Links Abu Dhabi (www.yaslinks.com), the UAE's newest and award-winning golf course, has received the significant acclaim of being named in the influential Golf World World Top 100 Courses rankings for 2011, released this week.
The UAE venue – also decorated with the coveted 'Best Golf Course', 'Best Club' and 'Best Value Golf Club' accolades by Middle East Golfer as well as 'Best Course in the Middle East' by Golf Course Architecture – has entered the Golf World list at number 95.
It's the latest in a string of honours for the Yas Island-based club – whose celebrated 7,414-yard, par-72 championship course was designed by leading golf course architect Kyle Phillips – that opened as recently as 2010.
Chris White, General Manager of Aldar Properties (Golf Division), developer of Yas Links, welcomed the 'incredible' news.
"To have been part of a project that saw a totally flat piece of desert transformed into a true coastal links golf course was a proud moment in itself," he said.
"But for that course, in its very first year of operation, to leapfrog a number of more well-established and highly acclaimed courses into the Golf World Top 100 Courses rankings is nothing short of incredible."
He added: "Yas Links has, since its opening, received many rave reviews, helping us achieve our aim of creating a 'must-play' venue for golfers across the world – and we now have an official, published certification to endorse that positive feedback.
"It also serves as a fantastic reflection on the thriving condition, and growing influence, of golf in the UAE and wider Middle East region. "
Tribute was also paid to the part Kyle Phillips has played in Yas Links' success. "Kyle's passion, commitment and attention to detail are why this course has been rewarded and recognised. And our team always strives to ensure that our golfers' experience of Yas Links enhances Kyle's design," said Chris White.
Kyle Phillips, of Kyle Phillips Golf Course Design, commented: "Yas Links was a unique and amazing project to have been involved with, both from an architectural and build perspective. With eight holes playing on the shore's edge and landforms shaped in a true linksland style, I was always confident we would achieve a good result.
"To be recognised as one of the World's Top 100 courses is quite an achievement for all who have been involved in making Yas Links a reality."
Chris Jones, Editor of Golf World, said: "The quality of Yas Links surprised many of our expert panellists. It is a truly exceptional course and a very worthy new entry to our rankings."
For more information about Yas Links Golf Club, Abu Dhabi please visit www.yaslinks.com