Experienced Leader to Oversee Real Estate Program at Exclusive Florida Golf Property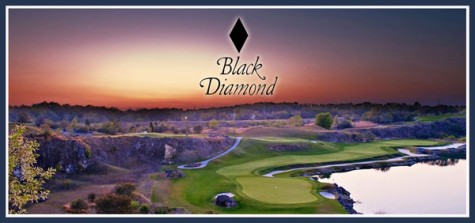 (LECANTO, Fla.) – Escalante Golf – owner and operator of luxury golf properties – today announces Rob King has been named director of development at Black Diamond Ranch, Florida's No. 1 residential golf experience featuring three Tom Fazio-designed courses.
King will manage day-to-day coordination of real estate activities, overall development plans, marketing efforts and the creation of an elite sales team. He will further Escalante's mission of creating a progressive, conscientious master plan to help guide the future of Black Diamond Ranch's real estate and golf programs.
"Black Diamond Ranch is one of the most sought after golf communities in the country," says King. "We look forward to creating a real estate program furthering its reputation for comfortable livability, prestige and exclusivity."
King has more than 35 years of real estate experience, including an extensive background in high-end golf developments. Prior to Black Diamond Ranch, he worked in senior positions at WCI Communities and The Satter Companies of New England.
"Rob's real estate and development acumen will ensure potential and existing homeowners receive service commensurate with the quality of living at Black Diamond Ranch," says David McDonald, president of Escalante Golf.
Escalante Golf purchased Black Diamond Ranch in March 2011 from visionary founder Stan Olsen, who created the Citrus County golf and country club in 1987.
For more information on Black Diamond: www.blackdiamondranch.com, (407) 739-8729.
About Black Diamond Ranch
Featuring three Tom Fazio-designed courses – The Quarry, The Ranch and The Highlands – Black Diamond Ranch has established itself as Florida's No. 1 residential golf community since 1987.
The Quarry Course, set amongst limestone cliffs, live oak trees, dogwoods, myrtles and magnolias, has been ranked one of "America's 100 Greatest Courses" by Golf Digest and among the "Top 100 Courses in the U.S." by GOLF Magazine.  Black Diamond Ranch has earned a place on LINKS Magazine's list of "America's 100 Premier Properties," and is perennially "Top 10" on Golfweek's "Best U.S. Residential Golf Courses" list.
Completed in 1997, The Ranch Course was carefully crafted to gently blend into its natural surroundings. Reminiscent of Pine Valley, The Ranch Course sports rolling fairways and dramatic elevation changes of over 100 feet. With stunning hilltop views of up to 25 miles, the nine-hole Highlands Course (also completed in 1997), is a magnificent mix of lush, rippling fairways, stands of oak and pine, pristine water features and mesmerizing natural beauty.
About Escalante Golf
Established in 1991, Escalante Golf is a boutique owner and operator of luxury golf properties nationwide, including California, Colorado, Florida, Ohio and Indiana. Operating partners David McDonald, Elcio Silva, Robert Silva and David Matheson direct the Escalante team with offices in Fort Worth, Texas.
For more information: www.escalantegolf.com, (407) 739-8729.