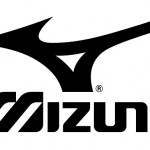 Written by:
Tony Korologos |
Date:
Thursday, November 15th, 2012
Categories:
Equipment
---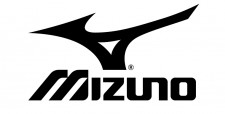 MIZUNO INTRODUCES THE NEW JPX-825 LINE OF WOODS WITH HOT METAL TECHNOLOGY FOR ULTIMATE BALANCED PERFORMANCE
JPX-825 Lineup Includes Driver, Fairway Woods and Hybrids for Extreme Distance with Maximum Forgiveness
Norcross, GA – (November 15, 2012) – Mizuno, a worldwide leader in golf technology and innovation, today announced the addition of the JPX-825 lineup of woods to the already popular JPX-825 iron family. Created with balanced performance, extreme distance and uncompromised forgiveness in mind, Mizuno's new family includes the JPX-825 Driver, JPX-825 Fairway Wood and JPX-825 Hybrid.
JPX-825 Driver
The new JPX-825 Driver features a sleek head design with a fresh, aggressive look. Appealing to a large audience of players, the new driver delivers the highest ball speeds possible while achieving an easy launch and low spin for long drives that will find the center of the fairway more often.
Mid to High handicap players will benefit from increased confidence over the ball thanks to the square face angle and deeper head design the five piece forged titanium head of the JPX-825 provides. Through a new chemical etching process, the crown of the JPX-825 Driver is ultra-thin, lowering the center of gravity (COG) placement, to produce an ideal launch and spin combination while the driver's multi-thickness CORTECH face helps players achieve extreme ball speeds. Two internal Ultimate Dynamic Stability (U.D.S.) weights have been strategically placed low and deep in the head of the driver, offering increased stability to keep drives straighter and longer, even on mishits.
"The JPX-825 Driver incorporates technologies designed to forgive both vertical and toe/heel mishits. That means that even when you miss it high, low, left or right of center, you're still going to get superior distance and keep the ball in play," said Dick Lyons, Vice President and General Manager of the Golf Division, Mizuno USA. "We also worked to make the look of the driver more aggressive and cosmetically appealing so that it will suit the eye of golfers as they look down at it."
Available Lofts: 9.5, 10.5 (Right Handed Only)
Shaft: Fujikura Orochi Blue Eye 55
Grip: Golf Pride M-31 58 Round
Other Options available through Mizuno's Custom Department
Suggested Retail Price: $299.99
JPX-825 Fairway Woods
Designed with playability and forgiveness at the forefront, the Mizuno JPX-825 Fairway Woods serve as a balanced performance package. With a focus on delivering high ball speeds following an easy launch, new design technologies were incorporated to deliver consistent distance.
The JPX-825 Fairway Woods pair a square face angle with a finely tuned internal Ultimate Dynamic Stability (U.D.S.) weighting, offering players stability, even on off-center strikes. An exotic "L" Shaped Maraging Multi-thickness face design creates a trampoline effect that increases COR and maximizes distance. Paired with a thin crown and thick soled stainless steel body, the "L" shape helps golfers achieve easy to launch and control, while also providing steady distance. A newly designed Speed Bevel Sole delivers ideal turf interaction, while Mizuno's innovative Harmonic Impact Technology (H.I.T.) was also incorporated along with PGA Tour feedback to help ensure the JPX-825 Fairway Woods deliver a solid and powerful sound at impact.
"We're pleased to be able to provide golfers with a wood family that will deliver long, controllable distance and a solid sound at impact," said Lyons. "We feel strongly that the new JPX-825 Fairway Woods will appeal to a broad audience with its fresh, aggressive looks and superior performance." said Lyons.
JPX-825 Hybrid
Mizuno created the JPX-825 Hybrid to provide the highest ball speeds possible while delivering an easy launch and ease of play from all lies, ideal for players of all skill levels. Pairing together a square face angle, greater foot print and newly designed internal weighting, the JPX-825s are easy to use and deliver high arching golf shots that land softly.
A new, oversized head shape, along with the "L" Shaped Maraging Multi-thickness face design, creates a set of hybrids that provide inspired confidence at address. The pairing of a thin crown and think soled Stainless Steel body create a golf club that launches high, flies straight , delivers consistent distance and lands with a steep angle to hold greens. The JPX-825 Hybrid also features the same Speed Bevel Sole design and (H.I.T.) as the JPX-825 Fairway Woods for ideal turf interaction and solid impact sound.
"Our new hybrids offer an ideal combination of technologies to create and extremely forgiving club that delivers consistently long distance with accuracy," said Lyons. "The JPX-825 is a club that is definitely going to help golfers hit more greens with ease."
Available Lofts: 16°(#2), 19°(#3), 22°(#4), 25°(#5), (Right Hand Only)
Shaft: Fujikura Orochi Blue Eye 75
Grip: Golf Pride M-31 58 Round
Other Options available through Mizuno's Custom Department
Suggested Retail Price: $189.99
For more information on any of these products from Mizuno, please visit www.mizunogolf.com.
Mizuno USA, Inc. is a wholly owned subsidiary of Mizuno Corporation, one of the largest specialty sporting goods manufacturers in the world. Mizuno USA, Inc. manufactures and distributes golf, baseball, softball, running, track & field, and volleyball equipment, apparel, and footwear for North America. Mizuno USA, Inc. is based in Norcross, Georgia.