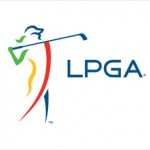 Written by:
Tony Korologos |
Date:
Wednesday, July 2nd, 2014
Categories:
News
•
Tournaments
---
LPGA legends highlight a week of celebrating women's golf and benefiting children
French Lick, IN – The greatest players in LPGA history are returning to French Lick Resort in southern Indiana August 13-17, as the Legends Championship will highlight a grand week celebrating women's golf and benefiting the Riley Children's Hospital for Children at IU Health Foundation.
Resort Charity Events, the non-profit foundation for French Lick Resort, has already pledged $50,000 to the Riley Children's Foundation, which benefits Indiana's only nationally ranked and comprehensive children's hospital dedicated exclusively to the care of children. Resort Charity Events will also donate 80 percent of the net profits from the tournament.
The history of women's golf in the state of Indiana is steeped in tradition, as attested by Alice Dye, whose husband Pete designed the course that will host the Legends Championship. Earlier in the week, Alice will host the Alice Dye Invitational, which brings together women to celebrate the game.
"The legends were so wonderful last year, and they are such talented friendly and gregarious people on top of being the greatest players in the game," Alice Dye said. "It was such a great event for so many of our ladies who stayed and watched after our invitational. The week was a huge success last year, a celebration and I expect the week to be even more successful this year."
Women's golf at French Lick Resort dates back to 1958 when Louise Suggs captured the French Lick Women's Open on the historic Donald Ross course. The LPGA Championship was played at the historic site in 1959 won by Betsy Rawls and 1960 won by legendary Mickey Wright on the Ross course.
This year the history will continue with an elite and historic competition, but also with induction of two more members for the new LPGA Legends Hall of Fame, which is located off the atrium in the historic West Baden Springs Hotel.
The players will compete over 54 holes for the largest purse on the Legends Tour at $500,000. The winner will earn $75,000. There will also be a 36-hole "Super Legends" event on Saturday and Sunday featuring Hall of Famers including Jane Blalock who won 27 times on the LPGA Tour.
"French Lick has without a doubt put the Legends Tour on the map, and it is the finest and most challenging golf course and best tournament we have ever played," Blalock said. "To have the celebration with Alice Dye, then a tremendous tournament with all the great players and finally the Hall of Fame induction with the greatest players in our game, it is simply a tremendous trifecta. Everything from the West Baden Springs Hotel to the vistas from the clubhouse to the way we were treated and that tremendous golf course was just perfect."
The tournament and partnerships reflect a shared commitment by French Lick Resort, the Legends Championship and The Riley Hospital for Children to promote the comprehensive care, support and comfort for children who need medical care.
The Legends Championship event will feature a variety of activities, including two days of professional competition, a Pro-Am Sponsor event, the Alice Dye Women's Invitational, LPGA's Women's Clinic and other community outreach programs that will enrich the lives of youth throughout Indiana and surrounding states. Also included is the Healthy Kids Pavilion, which will promote a variety of healthy activities for kids.
You can join us in supporting Riley Children's Foundation through this special ticket offer. When you buy one single-day ticket or an entire weekend pass, you'll get another free! Here's your chance to see the greatest names in ladies golf and also benefit a foundation that changes lives in Indiana. Click on the link below and enter code: Legends2014 http://www.ticketmaster.com/The-Legends-Championship-At-French-Lick-tickets/artist/1889211?tm_link=artist_artistvenue_module
About French Lick Resort
French Lick Resort is a $500 million historic restoration and casino development project that includes the West Baden Springs Hotel, French Lick Springs Hotel and the new French Lick Casino. This premier resort and casino destination in Southern Indiana features 686 guest rooms and suites; a 51,000-square-foot single-level casino; 63 holes of golf, including the fully restored 1917-designed Donald Ross Course at French Lick and the new 18-hole Pete Dye Course at French Lick; two full-service spas with a combined 36 treatment rooms totaling 42,000 square feet; meeting and event space totaling 115,000 square feet and an array of dining and entertainment options.
Visit www.frenchlick.com.
About Riley Children's Foundation
Riley Children's Foundation supports Riley Hospital for Children at Indiana University Health, Camp Riley and the James Whitcomb Riley Museum Home. As Indiana's only comprehensive hospital dedicated exclusively to the care of children, Riley Hospital has provided compassionate care, support and comfort to children and their families since 1924. Each year children from all 92 Indiana counties turn to Riley Hospital and its regional clinics throughout the state more than 300,000 times. Riley Hospital's partnership with Indiana University Health and its strong affiliation with the Indiana University School of Medicine make Riley Hospital the leader in pediatric care in the state and the region. For more information, visit www.RileyKids.org.
About The Legends Tour
The Legends Tour is the Official Legends Tour of the LPGA. The tour was started in 2000 by LPGA professionals to showcase the talents of some of the greatest women golfers of all time. The Legends Tour has more than 120 members, including 12 LPGA and World Golf Hall of Fame members. Legends Tour players have over 675 combined LPGA Tour victories, including 70 major championships. In its 12 seasons The Legends Tour has awarded more than $10 million in prize money and helped raise more than $13 million for charity. The Legends Tour has hosted events in Arizona, Connecticut, Florida, Hawaii, Indiana, Iowa, Maine, Massachusetts, Michigan, New Hampshire, New Jersey, Wisconsin, Japan and Australia. For additional information on The Legends Tour visit www.thelegendstour.com.